---
MAY 1996
---
Qool URLs
Compiled by Darrell Burkey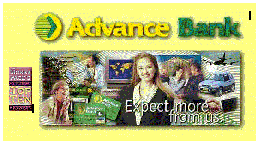 ADVANCE BANK
http://www.advance.com.au
Have a look at how this bank has beat everyone to provid- ing banking services on the net.
VIRTUAL MR SPUD HEAD
http://www.westnet.com/~crywalt/pothead/pothead.html
Yep it's Mr Potatoe head in cyberspace. Pick bits to make a face on the spud and then ROFL.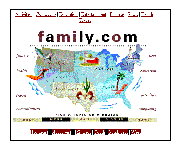 FAMILY WORLD
http://family.com
A collaboration of parenting publications. Includes feature stories, parent's forum and much more.

D
http://www.acclaimnation.com/D/index.html
If this month's game review made you a bit curious, have a look for yourself at an online version. You will need Macromedia's Shockwave plug-in to enjoy it in its full glory.

GREGSTON CHU'S REFERENCE LINKS
http://www.cs.uoregon.edu/~gchu/ReferenceLinks.html
Looking for reference information? This is the place.
ENCYCLOPEDIA BRITANNICA
http://www.eb.com:195/bol/
A complete online version of the acclaimed encyclopedia is now available. There is a modest yearly fee to access this sites but a free trial period is given to those interested.
COLLEEN MOORE'S FAIRLY CASTLE DOLLHOUSE
http://www.msichicago.org/exhibit/fairy_castle/fchom.html.
You have got to see it to believe it!
AUSTRALIAN GAZETTEER
http://www.ke.com.au/cgi-bin/texhtml?form=AustGaz
A search engine for places and geographical features in Australia and their map co-ordinates. The data base has over 200,000 records.
MOTHER OF ALL GENEALOGY BOOKMARKS
http://www.polaris.net/~legend/bookmark.htm
List of over 800 bookmarks (and g-r-o-w-i-ng) to genealogy and history related web resources, internet sites and homepages. Some of these are very good and a few are still in development.
ONLINE TELEPHONE DIRECTORIES
http://www.c2.net/~buttle/tel/
Online phone books are some of the most useful resources of the Net. Here is a directory to the online phone books on the Web. Without fear of contradiction, Telstra leads the way with its White Pages. Check out this bold statement by trying other countries' offerings.
AUSTRALIAN STOCK EXCHANGE
http://www.asx.com.au/
While Telstra leads the world telecommunications community in putting maximum content online, the Australian Stock Exchange lags behind its peers in North America, UK and Asia. However, the ASX has just started putting online daily price data for shares, options and indices. Just 'last sale' price and volume for traded securities. Information is available after 11pm. Too little and too late but it is a step in the right direction. Useful if you need to check on your portfolio while crossing the Great Sandy Desert.
WHO'S ON PCUG TIP ?
http://www.pcug.org.au/cgi-bin/cgiwrap/icastle/onpcug.pl
Want to know who is logged on to TIP? Need to know your IP address? This page tells all and you can forget about finger.
---

Sixteen Bits Online - May 1996
---