---
MAY 1996
---
1,960 Thank Yous
by Karl Auer
The Internet Project has had a lot of help along the way.
Over a year has gone by since the Internet Project first started. Now we are settling in to a second year that looks like being as exciting as the first!
It's high time we said a proper thank you to four companies - two which helped the Project get off the ground in the first place, one which has helped it cope with the tremendous expansion of the last six months, and one which has done both. These companies are Sun Microsystems, Maestro Communications, Access One and Cisco Systems.
In late 1994, some AUUG representatives went and talked to Sun, having previously had tentative discussions about Sun maybe being able to help the Project in some way - no promises, you understand. When they arrived, they were shown a "pizza-box" in the corner and were told that sadly a customer required the machine. Rather apologetically, a finger was pointed at a Sun 4/370 SparcServer - "would this one be alright instead"? Would it what! That SparcServer formed the heart of the Internet Project for a year - an outright gift from Sun Microsystems. Though the original server has been renamed and is now doing duty as a dedicated news server, the new main server is another SparcServer, so TIP still runs on Sun power.
Maestro and the PC Users Group have long had a good relationship. When the Project first started, we were hoping that with luck and a fair wind we might get 300 subscribers in the first year of operation. Every cent counted, and at the (then) rate of $600 a pop, the cost of modems was looking like being a big dent in our aspirations. Maestro helped out with modems at a truly ridiculous price. Without them, we would have been stuck with far too few lines given the money we had to spend. Later in 1995, when we were bursting at the seams and running on only sixteen lines, Maestro again helped us out, with another 32 modems at another very nice price.
Cisco gave us two of their 2511 router/terminal servers at what amounted to half price. As with the modems and the server, this let us start out with a system that was totally professional in terms of hardware. Cisco has continued their support ever since - the second batch of two 2511's arrived at the same price as the first two, as did the 2503I we purchased when we went to 128Kbps. On top of this, Cisco has twice now provided expansion RAM for routers at no cost to the Project.
Almost more important than the hardware, however, has been Cisco's unstinting professional support. As a company, Cisco have been great, but I feel we need to single out Peter Elford and Mark Hales especially. They've taken late-night calls, answered frantic email, and in dozens of other ways cheerfully helped us out too many times to count, always with swift, accurate information. There are a lot of good network people around - but these guys are good.
We recently moved from Telstra Internet (nee AARNet) to Access One for our Internet bandwidth. In late 1995 we were facing a huge price increase from Telstra; we might have been able to bear it, but the cost would have doubled the price to our members and would have severely curtailed expansion possibilities.
At around that time Access One was talking to AUUG about a deal to provide AUUG members Australia-wide with low-cost dial up access. The possibility of supporting the Internet Project was raised and after a lot of talks, Access One offered us 128Kbps of bandwidth at a very low price indeed - in fact, it worked out considerably lower than we had been paying AARNet for the previous year! Most importantly, Access One were pre- pared to offer a fixed price deal rather than a volume or utilisation based price. We have been very pleased with the performance of the Access One link, and they have been very supportive. Their help came at exactly the right time for the Project.
The Internet Project would be a pale shadow of its current self if these companies had not helped out in the way they did. The computing community in the ACT is richer as a result, and I know I speak for the whole Internet Project team and all Internet Project users when I say thank you to Sun, Maestro, Access One and Cisco.
---


Sun Microsystems
97 Northbourne Avenue
TURNER ACT 2601
Ph (06) 257 1422
Fax (06) 257 2664
WWW http://www.sun.com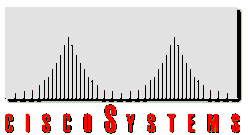 Cisco Systems
101 Northbourne Avenue
TURNER ACT 2601
Ph (06) 218 0500
Fax (06) 257 4922
Email oz-act@cisco.com
WWW http://www.cisco.com


Maestro Pty Ltd
Unit 2, 83 Lysaght Street
MITCHELL ACT 2911
Ph (06) 242 9755
Fax (06) 242 9756
Email sales@maestro.com.au
WWW http://www.maestro.com.au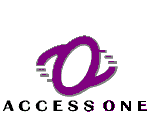 Access One
9-11 Napier Place
DEAKIN ACT 2600
Ph (06) 202 8806
Fax (06) 202 8855
Email info@aone.net.au
WWW http://www.aone.net.au
---

Sixteen Bits Online - May 1996
---