---
AUGUST 1996
---
What's New?
by Jim Hume

This information is sourced from Company Publications, Press releases and Newsletters.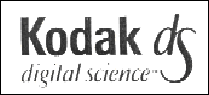 The Kodak Digital Science
DC20 Camera was released in June of this year and is now available from a number of retail outlets in Canberra. It is an entry level digital camera that enables you to download, enhance, print and email pictures on your PC. There is no scanning and no waiting. It is so small and light it will fit into your pocket. It comes complete with the necessary software cables and battery. The Software Shop in Phillip is happy to show you the end results. Available for around $550 Ph.(06) 285 4622

DALnet
one of the three worldwide Internet Relay Chat Networks, now has an Australian server address armidale.dal.net Ports 6667 or 7000. While it has a smaller number of users than Undernet and Efnet, it still provides a very diverse number of channels. Some of them equally off-beat or odd-ball.

It is claimed that because it is less busy, the Australian DALnet server has been able to stay connected through Telstra's gateway for lengthy periods (and that has been my experience) while Undernet has been forced to de-link from the rest of the Undernet network due to heavy loads and linking problems.

DALnet also makes provision for registering your nick which can be up to 30 characters in length and for registered users there is a handy Memo service. DALnet help which details how to register your nick, how to send memos, and how to start your own channel is available at http://jwp.bc.ca/peregrine/irc/ihelp.htm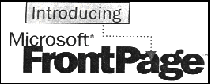 Microsoft Press
have now published Introducing Front Page, a manual by Kerry A Lehto and W. Brett Polonsky with a foreword by Front Page Co-Creator Randy Forgaard..

This manual is designed to help in learning to use Front Page to create and manage your own website on Intranet or on the World Wide Web using content created in Front Page, in Microsoft Office or in other applications. Now available from usual Canberra outlets. RRP $49.95

Micrografx
have announced the immediate availability of ABC QuickSilver Pack. Used in conjunction with ABC Graphics Suite Windows95 based graphics solution. ABC Quicksilver Pack consists of software components and Ready Use Web content that extend internet capabilities to the applications of ABC Graphic Suite. They claim that ABC Quicksilver Pack is ideal for anyone who wants to effortlessly create professional looking Web pages that include exciting graphical elements. ABC Quicksilver Pack is available by downloading at http://www.micrografx.com, or in CD format for a small handling charge. Ph. Linda Birchall (02) 415 2642
Awards
In the PC World July 1966-World Class Awards. Adobe Acrobat won the award for the Best Product for Group Ware, Adobe Pagemaker the award for best product for Desktop publishing and Adobe Photoshop the award for best Image editing/Paint.

Adobe Illustrator received first prize in the 1996 Ziff-Davis Europe Software Excellence Awards in the Macintosh Technical Excellence category.

The Australian Observer
has been relaunched as a free publication and is Australia's first online news magazine. I believe that it will prove more popular than Microsoft's Slate online publication to most Australian viewers with its features, news and links to the Sydney Morning Herald and Age, weather forecasts, Government departments on the Web, TV Programs, sport and links to useful Australian sites.
URL: http:// www.aobserver.com.au

IMSI
the producers of TurboCAD, TurboPublisher, and TurboDraw are expanding their products for the Home market in particular with a series of Ezlanguage CDRoms in Russian, Spanish, German, French and Italian and similar series in Family Health and EzLearning interactive tutorials for major software products. Prices range from $19.95 to $29.95. Available from retail outlets in Canberra.

Their latest software offering is Masterclips 35,000 with over 100 categories, 1000 photos, 150 popular sound effects and 1000 different fonts with a free Masterclips Medipaq Browser. $69.95 To order Ph. 1 800 658 367
---
Back to Aug 1996 Index