---
AUGUST 1996
---
IRC Wedding
By Jim Hume

A novel approach to a Wedding in New Zealand
I was privileged on Saturday 20th July to be invited to attend as a virtual guest a New Zealand Wedding ceremony at Christchurch on cyberspace. The delightful couple were two regular participants on my favourite IRC Channel who share a common interest in computing.
There were 30 virtual guests from many parts of the World and the cere- mony took place over the "another" net. A dedicated channel plus a key word circulated by email to invited guests was arranged to prevent access by those annoying hackers and galahs who frequent IRC from time to time.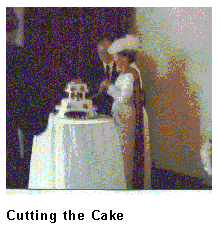 The dedicated channel was opened thirty minutes before the ceremony to allow guests to chat before the event. At the commencement of the ceremony at 1pm on a fine and sunny day in Christchurch the channel was moderated. The Brides arrival was announced with Wagner's Wedding March Sound wave. It was a most moving ceremony with the Bride and Groom each wearing their respective Clan plaids in recognition of their familial ancestry.
After the giving away by the Bride's grown up children (a very nice touch) and the marriage vows, there was an exchange of rings as a symbol of their pledges, followed by the signing of the register , the virtual throwing of rice and congratulations to the happy couple.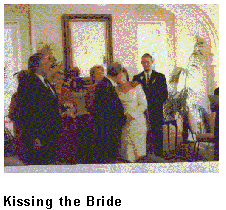 The arrangements by the "another" net and the moderator ensured a most successful and moving ceremony for those who could not be physically present in Christchurch for what I believe is the first IRC wedding in New Zealand.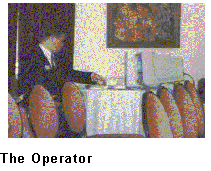 I nearly did not make it after failing to connect on five of the other "another"servers (pinged out), finally managing a connection on neato.ca.us.another.net (Telstra's gateway appears to be the problem).
The Another Net is one of the smaller IRC nets and has no Australian servers.
Like the larger nets it also has its share of odd-ball and grotesque channels.

---
Back to Aug 1996 Index