---
SEPTEMBER 1996
---

What's News?
Compiled by Jim Hume

This information is sourced from Company Publications, Press releases and Newsletters.

MS Windows NT Workstation
Microsoft WindowsNT Workstation 4.0 is now being shipped and the new user interface combines the ease-of-use of Windows95 with the security and reliability of Windows NT. PPTP (Point-to-point tunnelling protocol) paves the way for creating virtual private net works by making it possible to use the Internet to securely communicate with private corporate networks across the City or across the world.

The Diagnostics Program has been updated with information on device drivers, network usage, systems resources such as IRQ, DMS and I/O to aid in reducing your need for help-desk support.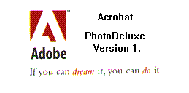 Acrobat and PhotoDeluxe Version 1
Most of those who attended the August Monthly meeting were impressed with the demonstration on the capabilities of Acrobat Version 3 which replaces Acrobat Pro V2.1. New Key features include Integrated viewing supporting the full Netscape Navigator API architecture; Page-On-Demand Access page at a time downloading of PDF files across the Internet; progressive rendering; optimizes files for Internent; batch optimize; Cross -Document Links and the Internet; and, embedded PDF-PDF documents may be embedded directly in an HTML File. Shipping date for this new version is now 15 October. RRP $395 Software Shop $359.

Adobe PhotoDeluxe Version 1 software is based on Adobe Photoshop and provides an easy to use interface to guide users through the process of preparing their photographs for publication either in the printed form, into web pages or electronically. The software provides integration with a range of digital media and scanners and simplifies the process of getting digital photographs into a computer Price $199. Adobe Ph (02) 99418 8489.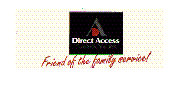 Direct Access
Having trouble obtaining printer consumables? Direct Access Computer Products of Newcastle claim to have a complete range of toners, ribbons, ink cartridges and ink refills and "if you can find the same product advertised cheaper we (they) will endeavour to meet or beat the price". Free Call Orderline Ph 1800 025 229. Email george@da.com.au.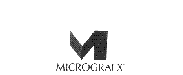 Micrografx
Micrografx has announced support of the release of Microsoft Windows NT Workstation 4 in future releases of Micrografx consumer and business applications. Specifically, ABC Graphics Suite, ABC Flow Charter, and Windows Draw will support and comply with Windows NT 4.0 and Windows 95 logo standards.

Netscape Navigator
Netscape announces availability of Netscape Navigator 3.0 with free offer of high- quality content delivered directly to users inboxes. Sophisticated new features include collaboration technology for Internet telephony and shared whiteboards, and support for Live3D, Live Audio and Live Video. Twenty content providers, including Sony Music, Sports Line USA, The Network and New York Times have announced support for Netscape Inbox Direct, a breakthrough email service that builds on core mail functionality unique to Netscape Navigator.

It is claimed the new version 3 allows faster download times and lower hard disk requirements, support for 16 different platforms and speedy performance for audio, video, 3D and animation.

Corel Corporation
Corel Corporation recently began shipping two new Just in Time Learning Products, Learning CorelDRAW3 and Learning CorelDRAW6, the latest in its CD Home line of titles developed by JIT Learning Products Inc. they guide the user step by step through the tools and functions of each software package. Both CDs carry a suggested list price of A$45.00.

Softkey
Softkey International have released Australian Infopedia Version 2 a substantially revised edition of their multimedia encyclopedia and reference CD-ROM for Australian users. RRP A$99.00 http://www.softkey.com/. Ph. (02) 9417 9700.

Australian Computer Society Canberra Branch
The October Meeting of the Canberra Branch will be held at 7.30 PM on Wednesday 16th October at the Manning Clark Theatre. Australian National University. Speaker: Russell Dew, National Bank. Subject:"Financial advice for IT professionals". Ph (06) 247 4830 - http://www.pug.org.au/ ~afreeman /acs.html.
---
Back to Sep 1996 Index