---
OCTOBER 1996
---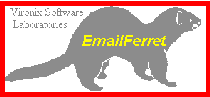 For Windows 95 users EmailFerret a freeware program offers an easy way to locate email addresses of individuals and organisations on the Internet. The program automatically queries several popular search engines, enabling you to quickly and efficiently find exactly who you are looking for. Searches can be performed on the basis of a personís first name, last name or corporate employer.

Photoshop 4, is on the way after extensive Beta testing and it is predicted that changes to the programís interface may ruffle some feathers. Command-key equivalents have reportedly been altered, tools have been moved and work flow will change for most users. Buy Photoshop 3 now and you will get a free up-grade to Version 4.
Pagemaker 6.5 is also on the way and it is for Win95 and WinNT only. If you buy Pagemaker now you will get a free upgrade to 6.5. The Software Shop Ph (06) 285 4622.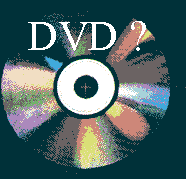 What is DVD? It means Digital Versatile Disk. With dual layer, Double sides these disks have 17 gigabytes of storage. More than 25 times current CD capacity.
The standards will be available shortly and authorising tools are being developed. So far, DVD has only been manufactured for tests. But, the DVD players are expected to be out by 1996 Christmas shopping season in USA. www.grimes.com/bnews/bnewsdvd.html.
The American CNET Central program is to be launched at 4.30pm Saturday 19 October on the Australian Channel Seven Network and the show will run every Saturday at 4.30pm thereafter.

Have you ever wondered how far your Mouse travels in a month? The Odometer for Win95 Shareware program can provide the answer with its cumulative digital measuring tape that follows your mouse whereever it goes. Units of measure are provided in pixels, inches, feet miles, centimeters, meters and kilometres.
The counter can be reset at any time, but the unregistered version is good only for the first million pixels.
http://www.shareware.com.

ACT Government Information is now on the Internet in a program called Austouch. This means that Canberrans as well as the rest of the World can access up-to-date information about the ACT at one centre point. The information is presented under general subject headings and wherever possible a reference address and/or phone number has been included. In addition there is a feedback provision so that people can send their comments to the ACT Government.
http://www.austouch.gov.au
Zipfolders are reported to be the easiest way to handle Zip files under Windows and DOS and can run any program game or installation directly from within a Zip File. 16 & 32 bit versions are now available for both Windows 3.1 and Win95. $49.95 +$8.50 Delivery.
Available from PCX Pty Ltd Ph (02) 9878 6600.
Email PCX@ozemail.com.au.
Coinciding with the Australian release of Quake Iceberg technology have started a dial-in multiplayer server for the ACT. Any evening will see up to eight simultaneous combatants connected and battling to the death.
To join in, get a registered copy of Quake on your Win95 Pentium with a 28.8kbs modem then ring Steve Green from Iceberg on Ph. 231 7272 for a user id.
Cost is $5 per hour (credit card).
See also http://www.quakzone.nf
Iceberg also run WWW, FTP and IRC servers for gamers and are setting up a KALI server so that other games such as Duke Nukem 3D and Command and Conquer can be played in multimedia mode.
Microsoft Office 95: Buy MS Office now and get a free upgrade to MS Office 97.
WARRANTIES: IPC has confirmed that Wang has been appointed as their repair agent for the Canberra Region.
Customers requiring service on their IPC computers must telephone IPCís warranty hotline Ph. 1 800 688 878 or 1 800 688 788.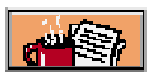 The PCUG Coffee & Chat Group have an IRC online meeting 10.30 - 11.30 am on the 5th and 19th of November.
Bunyip.dal.net Port 6667 #CConline.
For more details and how to use IRC and join us, check out: http://www.pcug.org.au/~ejoseph/vcc.htm.
Following distribution changes products from Visual Software are now available through Micrografx distribution network.
Visual Reality 2 gives tools to create professional quality 3D graphics, animations complete VRML worlds RRP $295. Upgrade to Version 2. $149.
Simply 3D is a complete multimedia 3D graphic solution for artists and business presenters. By using 2D drawings from popular applications users can create 3D logos and objects, included are hundreds of 3D clip objects and seamless tex-tures to produce photo-realistic scenes and camera animations.
RRP $79.
Instant 3D for Windows95 provides OLE2 functionality to add 3D words and objects to Microsoft Word, Power Point or any Win95 word processor or presentation package. It comes with catalogues including hundreds of objects for everything from birthday cards to 3D buttons for Web pages. RRP $69.
For further details contact Linda Birchall Ph (02) 9415 2642 or lbirchall@micrografx.com.

Netcomm report that trialing of their NetRocket cable modem technology for hybrid fibre coax HFC networks is complete and the company is poised to move into volume production in the next twelve months.
The initial product supplements telephony and Pat TV with bi-directional data at a throughput of 64-512 Kb/s, more than 17 times faster than most 28.8 modems currently used for accessing the World Wide Web.
These new modems offer symmetric connection with clear channel, point to point capabilities that are fully integrated with ADCís Homeworx HFC telephony system for management and billing purposes, and are intended for worldwide markets within the ADC customer base (ADC Telecommunications Inc of Minneapolis USA is a leading international supplier of transmission and networking systems used to deliver voice, data and video services).
It is claimed Australia will be the first country in the world to be cabled from coast to coast with hybrid fibre coax offering telephony, pay TV and high speed Internet communications to the home and business user.
Netcomm acknowledged this new technology is a high risk venture initially aimed at large telephone and cable T V companies, but are optimistic that it is a strong global for the Company and will provide retrofit benefits for their core business.
Netcomm has also finalised contractual agreements with Boca Research Inc of Boca Raton, Florida a US based market leader in multimedia, networking and desktop modems.
Additional information can be found on http://www.netcomm.com.au/

Corel has announced its intent to enter the Personal Digital Assistant market with plans to ship the product by the middle of 1997. Aside from offering all the standard personal information management capabilities for scheduling, contact management and voice annotation, Corelís PDA will enable users to browse the World Wide Web, prepare notes using either a keyboard or handwriting recog-nition, and send and retrieve email. Users will also be able to synchronise their databases with the office or home base while on line or connected to a keyboard docking station.
All applications, including the Web browser, will be written in Sun Microsytemís Java programming language and will allow users to run Java applets downloaded from the Internet. The open-standard operating system, which will allow third party developers to write their own programs for the system, will be em-bedded as a kernel into the PDA with the Java Virtual Machine running on top of that kernel.
WEB GRAPHIC SUITE is the latest addition to their Internet line of products. This comprehensive selection of HTML authoring, animation and graphics programs provide users with the ability to create state-of- the-art Web pages for the Internet or company intranet. It comprises of six components; WEB.DESIGNER, WEB.TRANSIT, WEB.GALLERY, WEB.MOVE, WEB.WORLD, WEB.DRAW.
OíReillys Web Site 1.1 server software is a bonus application for Win95 and Windows NT users, while Win95 and Windows 3.1 users may take advantage of AT&Tís World Net Ser- vice software including Netscape Navigator Internet browser.
System requirements are 8MB of RAM, 486-33 or higher ,Windows3.x, Windows NT or Windows 95, CDROM drive and a VGA display. RRP A$369.00.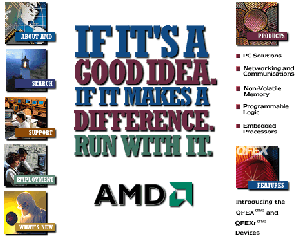 Advanced Micro Devices Inc (AMD) has announced the Am186/88 ER devices, two highly integrated, low cost x86-compatible microcontrollers with on-board RAM. The new microcontrollers are designed to meet the needs of embedded designers concerned with the dwindling worldwide availability of low density SRAM. Shrinking the standard 186/88 core through 0.35-micron process technology allows cost-effective, on-chip integration of 32 Kbytes of RAM, replacing the embedded designers need for external SRAM. This integration gives designers lower system cost, improved system reliability, faster time to market, smaller form factor and an integrated source of memory.
For further information Terry Limb-AMD Ph (612) 9959 1937 or terence.lim@amd.com or on the Web at http://www.amd.com.
The next meeting of the Australian Computer Society (Canberra Branch) will held on Wednesday 20th November at 7.30PM Room N101, Computer Science IT Building (Bldg 108) ANU.
Meryl Morgan Ph (06) 247 4830
---
Back to Oct 1996 Index