---
NOVEMBER 1996
---
Qool URLs
Compiled by Jim Hume
ARTS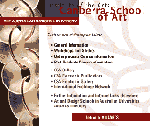 The Canberra School of Arts
An interesting and well documented site detailing what the School offers in career based training for artists with examples of their work and links to other sites.
http://www.anu.edu.au/ITA/CSA
---
COMMUNITY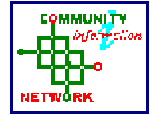 The Community Information Network
The Community Information Network is a valuable information resource with some eighteen Bulletin Boards covering The Youth Forum, an Employment Room with job listings, and Environment Room a Families Room a Government Information Room. You can also subscribe to CIN and get access to special newsgroups.
http://www.cin.gov.au
---
COMPUTERS

Aust Computer Journal Book Reviews
The Australian Computer Journal Book Reviews is a publication of the Australian Computer Society and reflects the professionalism of this Society.
http://maths.newcastle.edu.au/~acjbooks
---
COMPUTER HELP

Bobs Windows95
Tips and Tricks for users of Windows.
Two pages of useful information for users of Win 95 that are not included in either the help files or that quite inadequate Microsoft manual.
http://www2.hunterlink.net.au/~ddrge/ win95/w95tips.html
---
NEWS SERVICES

ABC News Headline Service
The ABC has a News Headline Service which is regularly updated.
http://www.abc.net.au/news/

International News Headlines
Yahoo provides International News Headlines from Reuters at
http://www.yahoo.com/headlines/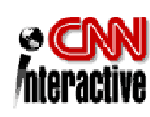 CNN Interactive
CNN provides some of the most comprehensive International News at
http://www.cnn.com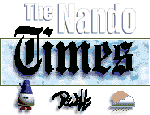 Nando Times
The Nando Times comes a close second to CNN for world wide coverage and is supported by a number of agencies
http://www.nando.net
---
EDUCATIONAL
Australia Index Virtual Library
This Charles Sturt University site provides an excellent Australia Index Virtual Library and is a great source for information about Australia.
http://sin.csu.edu.au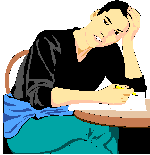 Homework Helper
B.J.Pinchbeck's Homework Helper, although American oriented really can help with homework. It includes search engines, references, news and current events, maths and science, social studies, English, history and foreign languages.
http://tristate.pgh.net/~pinch13
---
RACING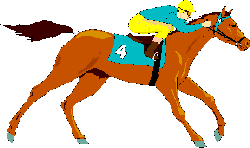 Australian Network Racing. A must for the Punters.
ANR provides comprehensive details of horse racing, betting, trainers, jockeys, tipsters details of forthcoming events, horse syndication, ACT TAB live updates of TAB starting prices ,other State TABs and links to other Horse Racing sites.
http://www.geko.net.au/~anr/
---
AUSTRALIAN PLANTS

Society for growing Australian Plants
The Society for growing Australian Plants provides information in this site for the cultivation, propagation and conservation of Australian Plants. It contains photographs and a quarterly online newsletter. An asset to anyone interested in native plants.
http://www.ozemail.com.au/~sgap/index.html
---
AUSTRALIAN WINES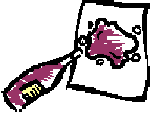 WineSense
WineSense lists the wine growing areas in each State. It also promotes a video to further your knowledge.
http://www2.hunterlink.net.au/~ddmc/WineSense.html
Barossa Regional Guide
Barossa Regional Guide takes you a tour through the towns of the Barossa Valley and details the winemakers.
http://wombat.com.au/wombat/tour/sa/barossa/index.html
Chateau Yaldara
Chateau Yaldara also welcomes you to the Barossa Valley, their site, ordering facilities and an Internet Wine Club.
http://www.webmedia.com.au/yaldara
Australian Internet Link
The Australian Internet Link also details wines, and vineyards, as well as travel accommodation and restaurants and claims to have the most comprehensive list of Australian Wines on the Internet. A good site to recommend to overseas friends interested in Australian Wines.
http://www.wine.com.au
Australian Wine Club
The Australian Wine Club is also worth a visit.
http://www.auswine.com.au
---
ROAD SERVICES
NRMA
The NRMA site provides a wealth of detail on motoring information as well as general insurance.
http://www.nrma.com.au
---
PARLIAMENT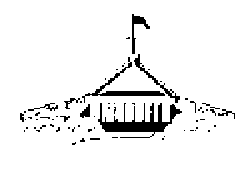 The Australian Political Parties currently on the net are listed in alphabetical order. The quality of the information is left to the judgement of the reader.
The Australian Labor Party
http://alp.org.au
The Democrats
http://www.democrats.org.au
The Liberal Party of Australia
http://www.liberal.org.au
The National Party of Australia
http://www.npa.org.au
---
TELEVISION

Australian Television Guide
The Australian Television Guide lets you check out "what's on" Australian TV. You can browse through the guide by time segment or by channel. You can also search for your favourite program or topic of interest by typing in words, names or phrases.
http://www.sofcom.com.au/TV/index.html
---

FOOD
The Lemon Grass and Galangal Cookbook
The Cookbook provides hundreds of easy to prepare Asian dishes from China, Indonesia, Malaysia, Thailand and Vietnam.
There is an excellent introduction which discusses the different flavours of Asia and the origins of the different cooking styles. There are some 40 recipes for each country. Enough to wet the appetite of anyone that enjoys Asian food.
http://www.helix.net/~fraserg/llg.htm
---
MEDICAL

GASEBONE.Anaesthesiology & Intensive care
The University of Queensland has pioneered the development of a site which allows patients access to pre-operation information and the chance to interact with their doctors.
http://gasebone.herston.uq.edu.au/
---
AUSTRALIAN DEFENCE FORCES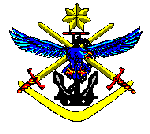 ADF Recruitment
The Navy, Army and Airforce offer a wide range of careers for people aged 17 to 50 for Navy, 17 to 35 for the Army and Airforce with education levels ranging from Year 9 to tertiary level. You must be an Australian Citizen. This site details available careers in each of the three Services and a wealth of information including Medical standards, specific educational qualifications and how to contact a recruiter for further information. Well worth for paarents and those considering joining one of the Australian Defence Forces.
http://www.adfa.oz.au/DOD/recruit/recruit.htm
---
Back to Nov 1996 Index