---
NOVEMBER 1996
---

What's News?
with Jim Hume

Winzip 6.2, the leading Zip utility, now supports the UUEncode, BinHex, and MIME formats. These formats allow users to send and receive games and other programs, application data, video and audio files via Internet mail.
Among other new features is WinZip Self-Extractor Personal Edition, which simplifies file distribution by allowing users to create executable files that unzip themselves. WinZip's new "Favourite Zip Folders" function organises downloads and all other ZIP files in one convenient list that is sorted by date making it easier to locate all ZIP files regardless of where they come from or where they are stored.
WinZip 6.2 is available for both Windows95/NT and Windows 3.x
For more information http://www.winzip.com
If you have purchased an earlier version of WinZip, you can download a free upgrade from the WinZip Upgrade Page at:
http://www.winzip.com/upgrade.htm

There is now a new Internet "help"guide produced by RJL Creations for new "Net Surfers" as well as giving useful tips for Netscape users. The Guide is written for Netscape Navigator 2.0 or above for use on Windows 3.1 and highlights Netscape's useful functions rather than every technical aspect of the browser.
It takes you through Getting connected, Netscape Navigator features, Surfing the Net, Sending, receiving and forwarding E-Mail, Reading and Posting to News Groups. It is being offered at $A40 for The Guide and four issues of The Tips Guide over the next year. For further details see:
http://www.ozemail.com.au/~rodlawso/theguide.htm.

It is hard to keep up with the flow of new products flowing from Corel on CD ROM.. In the Learning Series there are Learning Corel Draw3 and Learning Corel Draw6 both reviewed this month on pages 16-17. I found Learning Corel Draw3 an excellent program, but you will need plenty of hard disk space, as it is necessary to load your copy of Corel Draw CD ROM onto your hard disk as it is interactive with the Learning CD ROM and you move backwards and forwards between the two programs.
Their latest title Learning the Internet has commenced shipping and is a project-based training course that teaches users how to access the world using Netscape Navigator Internet client software. Nine detailed learning sections and seven projects take the user through such activities as planning a trip, changing careers, conducting research over the World Wide Web and even ordering pizza.
Suggested retail price $A 45.00
In the Corel Medical Series. CHILD Care is a comprehensive medical resource to promote, physical, emotional and social well-being of children.
As more mothers with infants and preschool-age children participate in the paid labour force, child care has become a concern for increasing numbers of parents. Although slightly Canadian orientated this CD ROM addresses those concerns with a wealth of up-to-date information. It discusses the role of individuals and organisations related to health care, illness prevention and nutrition, social and emotional development, care giver health and safety and many other child related topics.
In the CD Home Series There is the All-Movie Guide2 an interactive multi media movie data base updated with over 100,000 movies, documentaries, made for TV films and video listings to peruse, and it can be updated quarterly over the Internet, free of charge. And, The World Wide Auto Guide an all inclusive reference guide of all 1996 car models on the market. Covering 3,603 models from 132 car manufacturers in over 25 different countries. It includes measurements, performance statistics, engine data, drive train and options.
On the Interactive Games front Mode is the name of the event. A party complete with an art, magic and fashion show put on by Vito Brevis, resident genius and madman. You are one of the party goers at this event. By interacting with the various other characters at the club you find out some of the mysterious events that are unfolding behind the scenes.. Using the revolutionary Mood Bar, you elicit different emotions from the characters you interact with, which in turn yields different responses, reactions and outcomes. You become part of several plot lines which may turn suspenseful, bizarre, romantic or terrifying. How the night ends, is in your control. You can continue the action by becoming a member of ClubMode at http://www.clubmode.com.
Ph Micromatch 1 800 658 850 for nearest retailer of these products.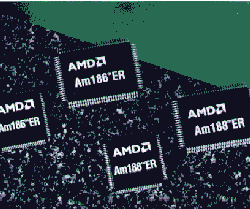 Advance Micro Devices Magic Packet Technology allows networked PC's to be remotely powered-up and then accessed over many existing Ethernet infrastructures. This will ease the burden on network mangers by allowing them to turn on PCs for administrative and maintenance tasks from a central management console. For example, routine software updates could be done at night when it is most convenient for users. Magic Packet Technology won the "Finalist-Best New Networking Product" at the LAN Magazine PC96 awards in Melbourne.
Ph Terry Lim (02) 9959 1937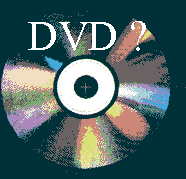 The latest word on the Digital Video Discs is that they will be the subject of major marketing campaigns by the electrical giants such as Toshiba, Sony, Philips and Pioneer by Christmas. It is expected prices in the US will be from $500-800.
For that you will get a machine that will play discs the same size as audio CD's but will hold up to 4.7 GB of digital information. About two and a quarter hours of video.
On the hardware side, the key is whether DVD-ROM drives will include MPEG 2 and Dolby AC3 decoders or if PC vendors will have to build them onto the motherboard. On the software side, none of the current operating systems can read a DVD disc because of the new file system called Micro UDF based on the ISO 13346 standard, will be the underlying system for all DVDs. Unlike ISO 9660, it has been designed from the get-go to support write-able and ROM media and is compatible with UNIX, Mac and all Windows file formats. Existing drivers for CD-ROMS can only read ISO 9660 or native file systems. Still a long way to go, although it is being optimistically forecast that by the year 2000, 1.6 billion DVDs and DVD-ROMs will be sold annually.

WebTranslator from Globalink Inc is Windows Software that enables anyone surfing the Internet to translate sites currently shown in French, German or Spanish into English just by clicking a button on their Web browser. And, French German and Spanish people will be able to read and understand English Web sites similarly.
This multilingual translation capability allows users to access foreign language Web sites and to produce draft translations in their preferred language, while maintaining all graphics, hot links and formatting. The translations can be created online, while surfing or viewed off-line by translating saved pages.
The dictionaries for WEB Translator have been specially prepared for use on the Web and include Internet terminology to enhance the accuracy of the translations.
Web Translator works with Netscape Navigator 2.0. Support for other browsers, including Mosaic will follow soon and be available for free download to registered users.
Depending on the user's PC, Web Translator can be run in either 16-bit or 32-bit mode on MS Windows 3.1 or Windows95. It is supplied on CD-ROM and includes bidirectional translations in the one pack. A 486/66 or above with 17-77MB of free disk space is recommended. RRP $A 169.00 It is available from major software resellers or direct from the Australian distributors Software ETC Australia Ph 1800-024 971 or at http://www.worldcorp.com.au

Sick of all those advertisements on the Web then try this Win95/NT program which is free during the beta test period. It is Internet Fast Forward v.95b2 which dramatically decreases the download time of pages by blocking advertisements and other unwanted graphics. The program inserts small icons on your Netscape browser denoting the number of advertisements and cookies blocked.
http://www.Privnet.com

In the USA PC users are making money out of reading advertisements on the Web. Cybergold's approach is based on four principles:interest, attention, privacy and sponsorhsip. It involves a unique approach to delivering both mass market and highly targeted advertisements to Internet users. It recognises that the resource in shortest supply on the Internet is attention. There is simply more "stuff " on the Net that requires attention than there is attention to pay. Cybergold makes a market in attention, connecting those who want attention to those who are willing to pay attention.
Specifically, if an advertiser wants to deliver a message to a consumer , the advertiser offers to pay a consumer directly to watch an ad. The money thus earned can be used to pay for content services, or even hard goods on or off the Net using CyberGold's patent pending technology.
The approach involves both a carrot and stick. The carrot is the consumer's interest in the product or service, which makes it unlikely that the ad will be ignored once it is before them. The stick is an element of interactivity designed into the ad. It maybe a list of features ranked in order of importance or about preferences to ensure the ad is read before payment is credited.
Cybergold will keep the contact information of each member confidential. If a member wants a member's name and address, they have to offer to buy it from the member, who in turn has to agree to the price. Furthermore, members can specify that no advertiser can resell their name without permission.
Advertisers will find their potential customers through demographic routing technology and routing of advertising will become orthogonal, that is, unlinked to the editorial content of entertainment and information on the Net.

AltaVista has established an Australian Mirror Site to enable faster access speeds for Australia, New Zealand and Pacific Rim users.
Change your AltaVista bookmark to :
http://www.altavista.yellowpages.com.au/cgi-bin/telstra?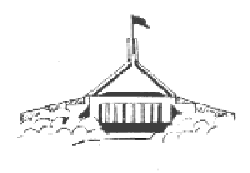 Canberra Meetings
The PCUG Coffee and Chat Group will be conducting IRC meetings online on the 5th and 19th December on Bunyip.dal.net Port 6667 #CConline. As there is some doubt about the continued availability of this server, prior to the meeting read the newsgroup tip.coffee-chat or, http://www.pcug.org.au/~ejoseph/vcc.htm
The Australian Computer Society (Canberra Branch) will be holding its 1996 Christmas Party at 7.30 p.m. on Wednesday, 18 December at Choices Restaurant, Ainslie Football Club, 52 Wakefield Avenue Ainslie. The cost of the dinner at this Club commences at around $7 (for a comprehensive salad bar/buffet). Members of the PCUG are welcome to attend. Email to confirm attending mmorgan@acslink.net.au

Forte have announced the release of Free Agent 1.1 which offers support for Windows95 and WindowsNT in native 32-bit, as well as an install program
The 32-bit version of Free Agent 1.1 takes full advantage of Windows95 to offer a number of features, including multitasking and long file names. In addition the 32-bit version of Free Agent completely automates the process of going online using Windows95 dial up networking.
The upgrade to the new 32-bit version from 16-bit Free Agent is transparent, so you can install it and pick up where you left off with version 1.0. Free Agent 1.1 is also available in a 16-bit version for Windows 3.x users. For more information http://www.forteinc.com/new/newinfa.htm
Download at http://www.forteinc.com/getfa/download.htm.
---
Back to Nov 1996 Index