Awarded to Michael Lightfoot ….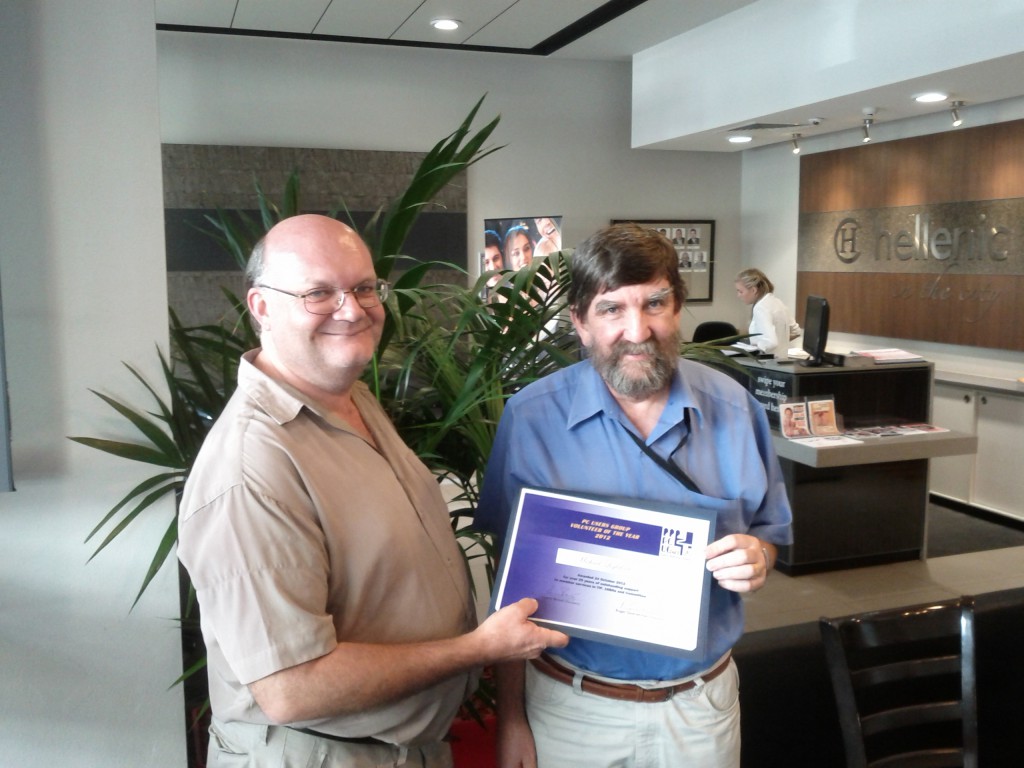 Michael was one of the early members of PCUG, joining in 1985 after being a
member of two of the groups which contributed much of the initial PCUG
membership – MICSIG and the Apple Users Group.  He soon took an active role and
for many years was a regular columnist in the group magazine "Sixteen Bits".
In 1994 he was one of the core group from PCUG and the AUUG Canberra Chapter who
proposed and then built TIP as an internet service for members.  He was one of
the original admins and has remained one since the start of TIP almost 18 years
ago.
Michael then joined the PCUG Committee and rose to the position of President. He
was influential in the negotiations which saw PCUG/TIP sign up with TransACT for
delivery of our broadband service.
He had a second spell on the committee as part of the Like Minded Souls team
elected in 2004.
Michael has given over 25 years of service and contribution to PCUG and is very
deserving of the honour of Volunteer of the Year.