Immediately BEFORE the AGM .....
"Getting to places Google can't find: the hidden web revealed"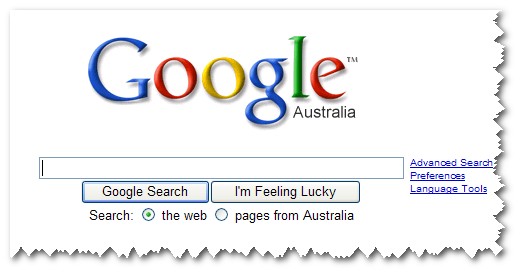 with Eleanor Whelan

Google's mission is to ′organise the world's information and make it universally accessible and useful′. In spite of Google's relentless information gathering and the retrieval power of its search engine, the number of quality information resources ′hidden′ from Google is vast.

Eleanor will explore the resources of the hidden web, demonstrate their usefulness and suggest ways that you may be able to get access to them. She will also discuss the role of Google Scholar and other initiatives in attempting to overcome this.

Eleanor has spent her life as a professional librarian finding information for others. The development of computerised information resources, eventually delivered over the Internet, transformed time-consuming searches through printed indexes into a thrilling electronic chase! Eleanor also taught these information seeking skills to aspiring information managers (formerly known as librarians). Now she enjoys sharing her knowledge with the members of PCUG, U3A and nongeeks, while continuing her own learning journey at every session.
---
Immediately
AFTER
the MMM Presentation .....
PCUG ANNUAL GENERAL MEETING 2008

Tuesday October 14th, 2008
(7pm for a 7.30pm start).
Grant Cameron Community Centre
Conference Room (Ground Floor)
Nominations for the 2008/9 committee to be received at the PCUG office by 2pm Wednesday 8 October, 2008

Please bring your membership card for voting.

See the presentation for PCUG's Volunteer of the Year for 2008



FOR EXTRA INFO:

NB: All members are entitled to a PCUG email address (free with membership, which also allows access to 'member-only' pages on the PCUG website. Please contact the PCUG office on (02) 6287 2922 to arrange an email/login if you do not have one.

---
FREE AND OPEN TO THE PUBLIC
The monthly meetings are free. Members, friends and the public are invited to attend. Don't rush home after the meeting! Stay for coffee, tea, biscuits and good company. It's all free! Renew acquaintances, meet new people and ask those questions you didn't get a chance to ask at the meeting! Membership inquiries are welcomed! Email inquiries to pcug.mmm@pcug.org.au or phone 02-6287-2922.
---
Previous Meetings
| | | |
| --- | --- | --- |
| | | Last Updated on 14August2008 |
---
PC Users Group (ACT) Inc
27 Mulley Street
Holder ACT 2611
(02) 6287 2922